Green Hog Invitational
Logo & Brand Development
Color Version: Posted 9/20/22
Hog Head Flag Options
Color digital versions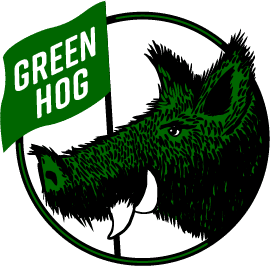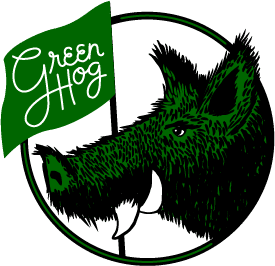 Color Version: Posted 9/19/22
Concept 1 – Hog Head
Color digital version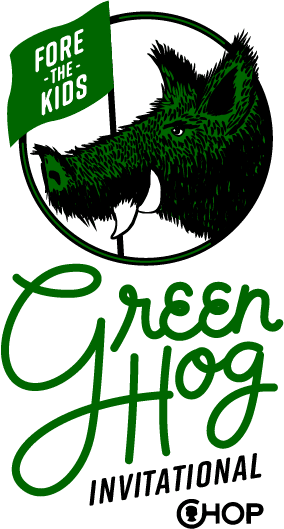 Initial Sketches: Posted 9/13/22
In these initial sketches I experimented with different versions of the hog from classic to whimsical to modern. The font treatments used are just a start… they can be changed in future rounds.  Also, the elements used in each logo concept are similar but the treatments can be interchanged… Lastly, these are intentionally black and white – color would be applied in the next round once a concept direction has been selected.
Concept 1 – Hog Head
Illustration of hog head holding pin flag with the text "Fore The Kids". The main text font treatment for "Green Hog Invitational" can be separated and will standalone as a wordmark if needed.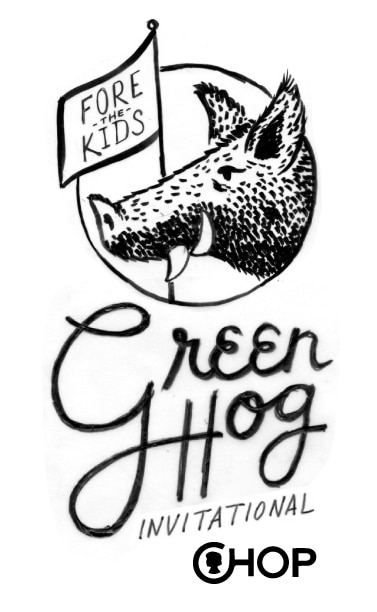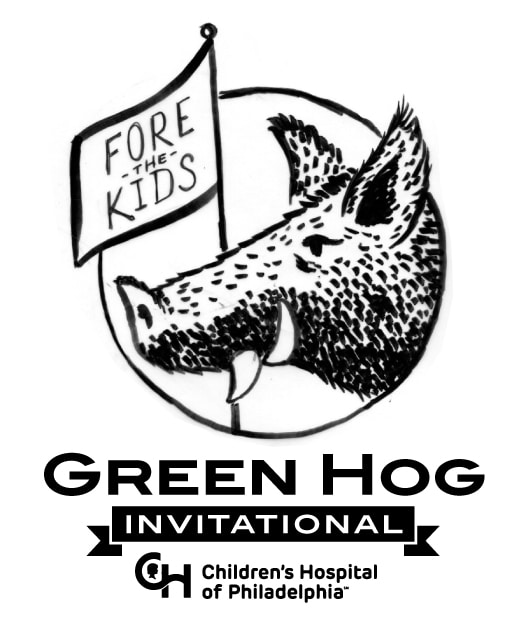 Concept 2 – putting hog
In this caricature of the hog he's standing upright leaning on his putter with an RG polo shirt and green and white checkerboard pants. His hoofs are shown but could be golf shoes… The "For the Kids" tagline is part of the wordmark stack to the right. In this version the CHOP logo is abbreviated but the full CHOP logo could be used instead. As is the case in Concept 1 – the illustration and wordmark can be used separately with or without the tagline and CHOP logo.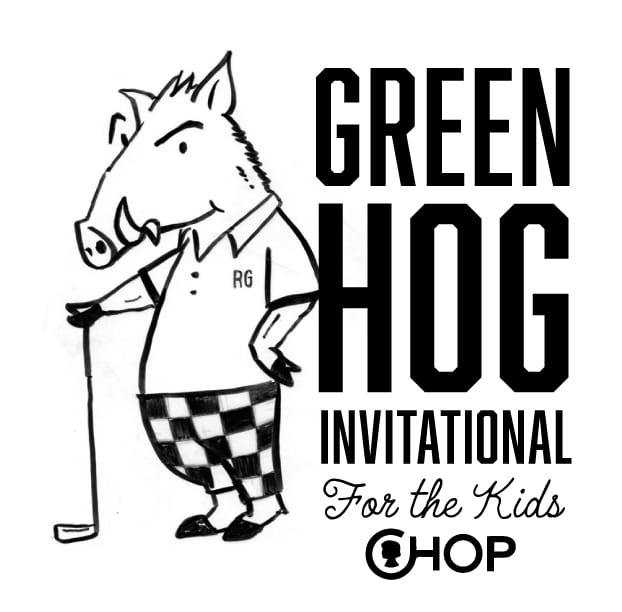 Concept 3 – Swinging Hog
In this concept a "more fit" hog carcicature is shown. He's shown wearing checkerboard green and white knickers. The wordmark to the right reinforces the swinging action with an italicized, angled treatment. The "Fore the Kids" tagline appears as a banner hanging from the club. The abbreviated version of the CHOP logo is placed below but could be swapped for the full version.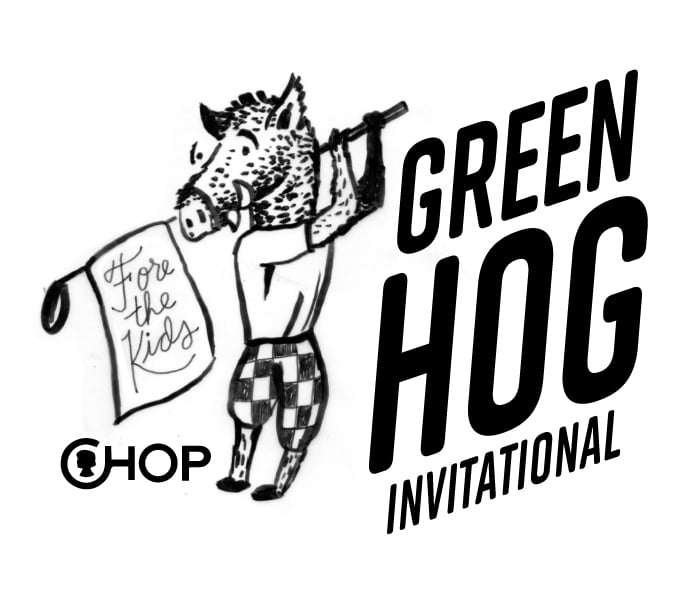 Concept 4 – Hog & PIN
A more modern approach with a understated hog illustration holding a checkerboard pin flag. The "Green Hog" text adds a retro touch with a hand drawn script. Lastly, the "Fore the Kids" of CHOP lockup completes the design which can be separated from the logo if needed.
In this design, the hog & pin illustration could appear separately from the wordmark and have the year number applied to the hog.